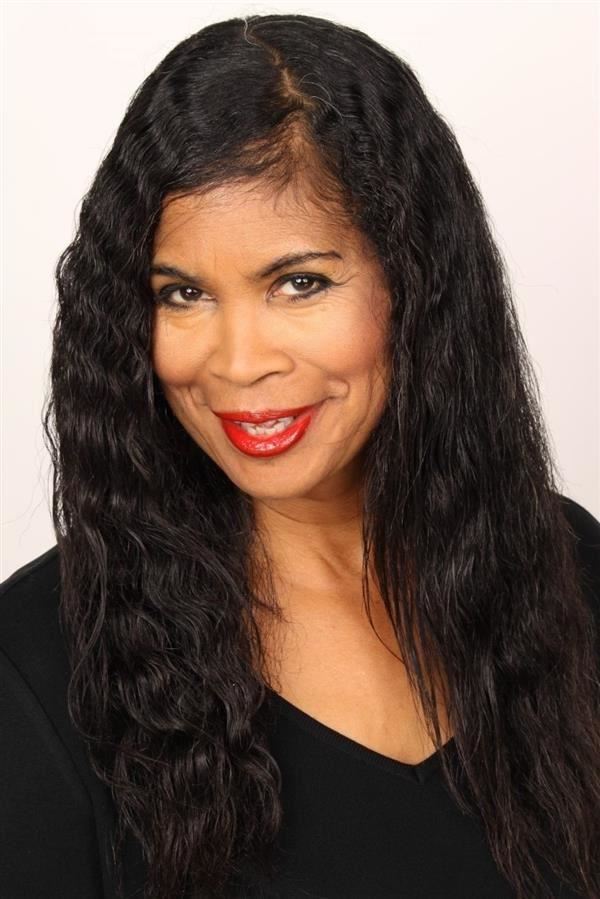 Phone: (252) 445-2027 Ext. 1913
Email:
Degrees and Certifications:
M.A. Library and Information Science, North Carolina Central University, Durham, NC B.A. Hampton University, Hampton, VA Elementary Education Certification Chowan University, Murfreesboro, NC
Ms.

Mrs. Jackie Ruffin-Pittman

Mrs. Jacquelyn Ruffin-Pittman matriculated from Hampton University with a Bachelors Degree in Theater Arts and Speech Communications and a Minor in Marketing. She then graduated from North Carolina Central University and received a Masters in Library and Information Science. She has a certification from Chowan University in Elementary Education. She has taught K-12 and is currently a Media Specialist teaching 9-12 Informational Skills and Digital Citizenship. She has recently been certified to teach grades 9-12 Code.org through North Carolina State University. She continues professional development learning with North Carolina Center For Advancement of Teaching, The Gilder Lehrman Institute of American History and Teaching Tolerance.

Mrs. Ruffin-Pittman is active in her community, she is Vice-President for The Halifax County's Underground Railroad Board, she is Vice-President for The Halifax Democratic Women, and she is a member of The Lake Gaston Links, Inc. She is currently researching the history of the African American Espiscopalian Church that existed in Littleton, NC named Saint Anna.

She is working as a Media Specialist at Northwest Collegiate and Technical Academy and Southeast Collegiate and Prep Academy. Mrs. Ruffin-Pittman has planned field trips for students to see the broadway show, "Hamilton!" The students learned hands through rap about the beginning of America. The students have traveled to the African American Smithsonian to view, listen and learn about African American history. The students were able to engage in a British Tea, where students were able to learn "How to Have A Proper British Tea." Area volunteers donated food and shared their expertise on the social graces of a "British Tea."

Mrs. Ruffin-Pittman believes in cultivating talent through the Sciences, Technology and The Arts. She assisted the Band teacher, Mr. Avent in procuring script and some music for Northwest's African American History Program, where the school received funding to work with The Lakeland Theater to stage work as well as acting. Mrs. Ruffin-Pittman worked in the CBS television movie, "Stompin' At The Savoy" produced by Richard Maynard and directed by Debbie Allen. She studied with Russ McCaig in The Christain Broadcast Network's soap opera, "Another World," where she was cast as an extra. She has also assisted actors and couple, Tim Reid and Daphne Reid in their fund-raising efforts for Norfolk State University. The movie is shown on Lifetime. Not only does Mrs. Ruffin-Pittman enjoy working in the arts, she is the advisor for The National Society of Black Engineers Junior Club (NSBEjr), one of the oldest high school clubs that are still incorporated. Northwest's NSBEjr Club has existed for four years, the organization gains support from The Center For Energy Education located in Roanoke Rapids, NC where students are able to participate in online Science Camps.

Everyone has a voice, and voter registration is vital, Mrs. Ruffin-Pittman assist in seeing that students register to vote at both schools she serves. She is a fellow of The Institute of Political Science located in Raleigh, NC under the founder Dr. Walt De Vries.

The Halifax Education Foundation, Halifax Electric Corporation, Donor's Choose and Teaching Tolerance are some of the grantees who have awarded Mrs. Ruffin-Pittman for ACT preparation books, Maker Space books and activities, and humanitarian book discussions.

Currently Mrs. Ruffin-Pittman is working on a literacy film project for Northwest Collegiate and Technical Academy, and Southeast Collegiate Prep Academy's Acadmically and Intellectually Gifted, English and History Departments. The student who wins will get to refine their footage with a professional videographer.

Many of our students like to discuss current issues in their community and abroad, Mrs. Ruffin-Pittman is planning on an online African American Film Festival Mini Series, where students get to view film about their history and culture. She plans to document how to integrate African American/Native American history into the American History curriculum.