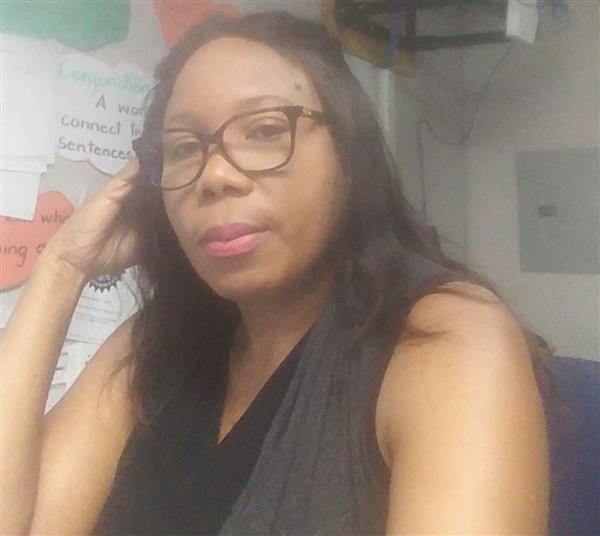 Phone: 252-586-4344
Email:
Degrees and Certifications:
Bachelor's in Education, (First Class Honors) Diploma in Education, Early Childhood Education
Miss

Marsh

I am Marvalee Marsh, an innovative, creative, and conscientious educator, whose light shines brightest in the classroom. I have been pursuing my passion of molding young minds for over two decades. My career is centered on the basis of promoting the importance of education and creating a safe and welcoming space where my students are able to freely explore their true potential. My tenure as an educator has produced numerous success stories of students, especially those who statistically might have been considered to be "underperforming". I revel in the success of my students; celebrating individual wins and collective triumphs. Failure is never an option and roadblocks are always met with words of encouragement, songs, rhymes, jingles, dance, gems (to help remember concepts more readily), and revised/improved teaching/learning strategies as an effort to attain desired results.

I earned a Bachelor's Degree in Primary Education - (First Class Honors), a Diploma in Early Childhood Education, and a Certificate in Pyschological First Aid. I am currently pursuing a Master's Degree in Child Psychology.

Surpassing my role as an educator, I use my training in psychology to go beyond my expected requirements. I incorporate aspects of counseling, motivating, listening, and mentoring to build trust with my students. This has provided a gateway for the exceptional teacher-student relationship I enjoy over the years. I have spent more than half of my teaching profession in my homeland - the beautiful, warm, and friendly island, Jamaica. During that time, I contributed greatly to the success of my students who went on to thrive academically, and as such been credited with the titles, "Foundation and Master Teacher". This experience has led me here to the United States where I am trying to help my students experience aspects of my culture and various other cultures from around the world, creating diversity, and developing knowledge.

Aside from being an educator, I am a mother to a beautiful, loving, and intellectually gifted daughter. Ironically, she was a student in my very first group of first graders subsequent to graduating college. She and that group of students still credit me as being their best teacher and mentor.

I believe that every child has the ability to learn and as such, go above and beyond my call of duty to ensure that my students are catered for through differentiation and assimilation. I will continue to support my "young professionals" as they strive for excellence in school and beyond.