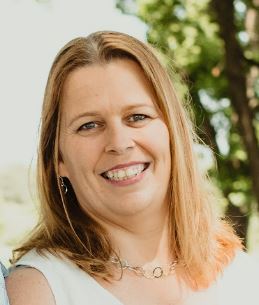 Contact Information:

252-486-1441

williamsj@in.halifax.k21.nc.us

Office Hours:

Wednesday & Friday

1:55 p.m. - 2:40 p.m.
Hello parents, guardians, and scholars! I am excited about starting this new school year with each of you. My name is Jennifer Williams. I have been teaching for eleven years, in grades three through five. I graduated from Halifax Community College with an Associate degree. From there, I continued my education at North Carolina Wesleyan College, where I earned my Bachelor of Science degree in Elementary Education.

As your scholar's teacher this year, I will do my very best each day to help your scholar be successful in his/her academics, but also in everyday life skills. It is the expectation that your scholar comes to school prepared to learn each day. All scholars should be spending time at home reading each night and practicing their math facts. They should also be working on their online programs, as those programs assist in closing any learning gaps the scholar may have at this time.

As we push ourselves to be our best this school year, your support from home is greatly appreciated. Please review fourth grade's expectations below with your scholar. With the right attitude and their best efforts, scholars will end this school year strong!

In order to be successful this school year, your scholar must do his/her part. Here are some of the things expected of your scholar.

Attend school regularly (Please stay home if you are sick!)

Bring his/her learning materials with him/her to class

Always have his/her Chromebook

charged

Get plenty of sleep

Try to have a positive attitude, even when things are difficult

Complete his/her assignments to the best of his/her ability

Let's ROCK this school year...

Learning without Limits!