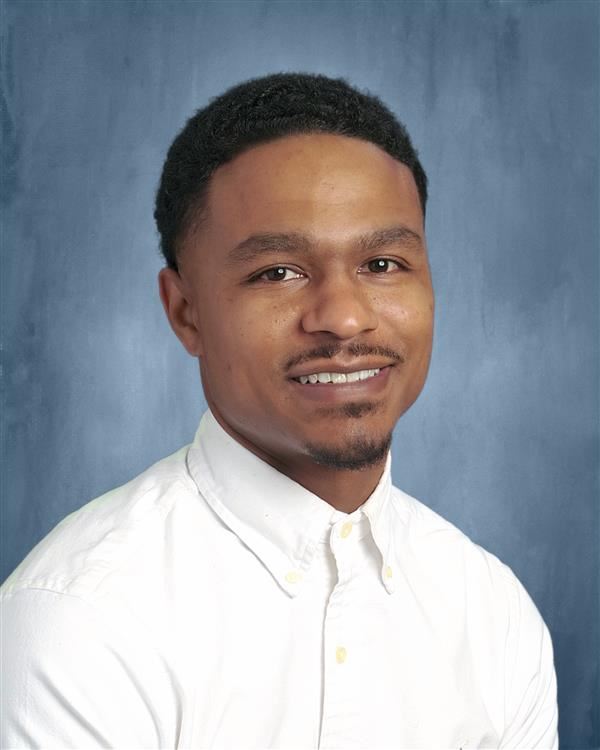 Phone:
Email:
Degrees and Certifications:
Mr.

TreQuan Richardson

Education

Halifax County graduate

Bachelors in Business Management

Graduated from North Carolina Agricultural & Technical State University

Contact Information

Email - richardsont@se.halifax.k12.nc.us
Entrepreneurship II

The course, Entrepreneurship II, is rigorous and relevant, is based on state and national content standards, and engages technology to teach today's generation of students. Business and industry representatives reviewed the standards and provided input on the content for this course as one that helps to prepare students for high-skill, high-wage, or in-demand occupational opportunities.

What will this course cover?

1.00 - business planning, business ethics, resources, and risks,

2.00 - costs of starting up and running a business,

3.00 - the impact of product, place, promotion, and pricing,

4.00 - market analysis and planning marketing activities, and

5.00 - accounting procedures to track money flow and determine financial status.

Class Schedule

1st Block - https://classroom.google.com/u/0/c/NTgyMDI0OTQxNTk5

3rd Block - https://classroom.google.com/u/0/c/NTgyMDI3MDEwNTcy

Course Syllabus
Sales II

This course teaches students the art of selling and will build on the content from the MI31 Sales I course. Students will further develop their personal brand and will continue to work on communication and customer service skills in addition to learning about pre- and post-sales activities. Students will use role plays to engage in the selling process and will learn to think on their feet. Project-based learning, English language arts, mathematics, and social studies are reinforced.

What will this course cover?

1.00 - Understand sales processes and techniques to enhance customer relationships and to increase the likelihood of making sales.

2.00 - Understand pre-sale activities used to facilitate sales presentations.

3.00 - Understand post-sales follow-up activities to foster ongoing relationships with customers.

4.00 - Understand legal and ethical considerations, regulations, and selling policies.

Class Schedule

2nd Block - https://classroom.google.com/u/0/c/NTgxOTg1NDUzODM2

Course Syllabus
Classroom Rules & Expectations

As young adults, our students expect to be treated with the same respect that we expect from them. With that being said, rules for the classrooms are:

Students are responsible for all work assigned
Respect your teachers (not only me) and your peers
PLEASE ASK FOR HELP!!!
Use class time for positive productivity
No usage of profanity
Come to class and be great!
Supply List

Students will be required to bring their personal laptops as tools to complete assignments as well as recieving announcements.
Southeast Collegiate Prep Academy

2022-2023

Regular Bell Schedule

Block

Time Frame

# of Mins

Breakfast

7:40am - 7:55am

15 mins

Block 1

8:00am - 9:30am

90 mins

Block 2

9:35am - 11:05am

90 mins

TTT

11:08am - 11:48am

40 mins

Block 3




1st Lunch






2nd Lunch

11:51am-1:45pm




Lunch A 11:48 - 12:13

Class: 12:16pm - 1:45pm




Class: 11:51am - 1:21pm

Lunch B 1:21 - 1:45

90 mins for block

25 mins for lunches

4 mins transitions

Total = 119 mins




Approx 30 mins between lunch A&B

Block 4

1:48pm - 3:15pm

87 mins

Trojan Triumph Time

Monday-1st Block

Tuesday-2nd Block

Wednesday-3rd Block

Thursday-4th Block

---

Classroom Daily Agenda

Do Now - 10 minutes

Daily review - 15 minutes

Independent practices - 30 minutes

Small groups - 30 minutes

Closure - 5 minutes

*Any and all changes to scheduling will be communicated in a timely manner.*
Office Hours & Class Times

Breakfast - 7:40 am - 7:55 am

1st Block - 8:00 am - 9:30 am

2nd Block - 9:35 am - 11:05 am

TTT - 11:08 am - 11:48 am

3rd Block - 11:51 am - 1:45 pm

4th Block - 1:48 pm - 3:15 pm (Planning Period)