Return to Headlines
HCS Announces New Principal for WRDSA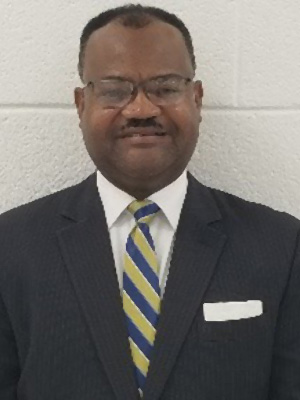 The Halifax County School Board of Education approved the appointment of Mr. Jerome Williams to the position of Principal of William R Davie Middle STEM Academy on Wednesday, May 29, 2019. Mr. Williams has 30 years of experience in various educational roles. He has served as a high school science teacher, college physics instructor, NASA Graduate Fellow, Director of Research and Development for Materials, Technologies, & Training (MTT) Inc., Assistant Principal, and Turn Around Principal in Virginia and Oklahoma. Most recently, Mr. Williams has served as the Project Manager for the NASA - Science Engineering Mathematics Aerospace Academy (SEMAA) with Warren County Schools.
Mr. Williams earned his Bachelors of Science in Physics and Masters of Arts in Urban Education: Leadership Preparation (Administration and Supervision) from Norfolk State University. He also has completed five years of graduate studies in Applied Physics with Old Dominion University and NASA Langley Research Center (LaRC), located in Hampton, Virginia. Mr. Williams is passionate about students learning through self-discovery and assisting teachers to become better at his/her craft. For hobbies, Mr. Williams enjoys participating in citizen scientist projects, working on cars, and gardening. He is married to Carlette Williams who is a 7th-grade science teacher and his greatest supporter.
Superintendent of Schools, Dr. Eric L. Cunningham states, "I am excited that Mr. Williams is joining the Halifax Team. His wealth of knowledge and experience as a Turn Around Principal and in STEM education will be invaluable to the growth of the William R Davie Middle STEM Academy program".
The school division will be hosting a "Meet the Principal" event at William R Davie Middle STEM Academy on Tuesday, June 4 at 4 pm in the media center. All community stakeholders are invited to meet Mr. Williams.