Message from

Dr.

Pamela D. Chamblee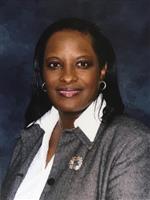 Dear Parents, Guardians, and Students:
Welcome to William R. Davie Middle STEM Academy! Congratulations on selecting the middle school that strives to become the most improved middle school in the state of North Carolina. We are looking forward to your arrival and to working with you for the 2018-2019 school year. Our obvious excitement is generated by the fact that this past academic school year, we increased our test scores and received a lot of student growth. As we continue to Chart a New Course, this is just the beginning of what will prove to be another very productive school year for students who enter to learn and respect the teaching-learning process.
We are fulfilling our promise to provide a safe and orderly environment in which each student has an opportunity to learn and grow. We will follow all district, state, and federal guidelines as it pertains to effective school operations. Please read, with your child, the district and school handbooks on appropriate student conduct and acceptable behavior. William R. Davie Middle STEM Academy is a bully-free zone! Therefore, we appreciate parent involvement in helping us become proactive in maintaining discipline and order in our diverse learning environment. Together, we can!
My promise to you is to ensure that teachers are teaching and that they have the necessary supplies to provide rigorous assignments, while following the state's curriculum. I also promise to effectively communicate with honesty and integrity needed information that will help move this school forward. In addition, I promise to maintain high expectations and to eliminate any barriers that threaten the success of our students and the success of our school as we strive for five.
Again, it is with great pleasure that I welcome you to another awesome, fantastic, and victorious school year, where our school motto says it all: "Resilient today….Triumphant Tomorrow.
Sincerely,
Dr. Pamela D. Chamblee
Executive Director of School Transformation
William R. Davie Middle S.T.E.M. Academy