Dear Wildcat Family,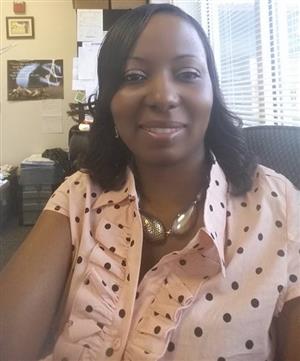 It is with great pride and excitement that I welcome you back to the 2018-2019 school year as the Instructional Leader of Inborden Elementary S.T.E.A.M. Academy! This year is our second year as a S.T.E.A.M. Academy! I am honored to have the opportunity to lead a school with such a rich tradition that has produced so many outstanding scholars. We are looking forward to a year of opportunities for our scholars, as well as a year of celebrations! We are also looking forward to the commitment from you as it relates to parental involvement and your scholar's educational journey.
All of us in Wildcat Land are energized to begin what we are claiming to be the best year ever! As your scholar's Principal, it is extremely important to me that everyone who steps through our doors- scholars, teachers, and parents – is excited to be a Wildcat! This positive and contagious attitude will assist us in meeting the challenges of academic excellence. My door is always open. In addition, we welcome your input. Please feel free to stop by, call, or email me to discuss any concerns, suggestions, or ideas to help make this the best year ever! We have made some changes this year that will assist us as we educate our scholars! Thanks in advance for working with us to protect instructional time.
We are a TEAM when it comes to educating your scholar. It is our goal that all scholars at Inborden Elementary S.T.E.A.M. Academy are successful. Thanks in advance for all that you do to assist us in living out our motto "ALL Students Count; ALL Moments Matter!" If you have any questions or concerns, you may contact the school at (252) 445-5455. You may also email me at kinseyc@in.halifax.k12.nc.us. Thank you for allowing us to educate your most prized possession-----your children!
Educationally Yours,
Ms. Chastity Kinsey
Principal
Inborden Elementary S.T.E.A.M. Academy