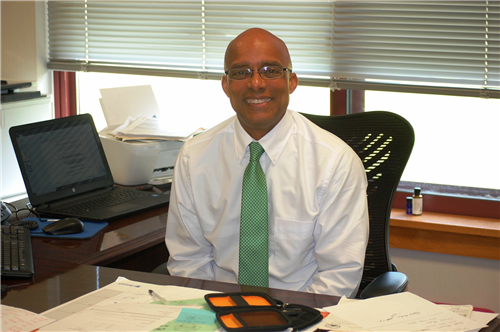 Hello Everetts Elementary Stem Academy students, teachers, parents, and community!
My name is Medicus Riddick and it is with great excitement and anticipation that I begin to serve in the role of principal here at Everetts Elementary Stem Academy. I fully recognize the importance of all that has been entrusted to myself, the administrative team, the teachers, staff, and support personnel. I am humbled and grateful for this opportunity.
I believe that all children are uniquely gifted and are capable, of achieving successes far beyond what they can imagine. It is our responsibility as educators to pull out of them the greatness hidden inside and then help open and shape their minds to the endless possibilities that await them. I operate by three criteria:
1. Dignity: All people deserve to be treated with dignity.
2. Respect: All people deserve to be respected; and
3. Professionalism: All people deserve to be treated with professionalism.
Truly I am looking forward to building a strong home-school partnership as we embark on the 2018-2019 school year. Remember always: GO TIGERS!