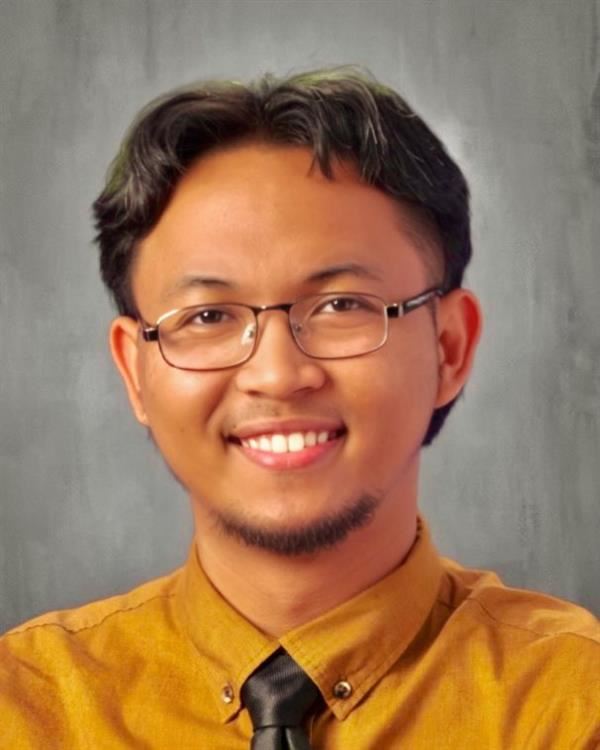 Phone:
Email:
Degrees and Certifications:
Mr.

John Nino Kiev Jamiro

Hello, Mabuhay!

I'm John Niño Kiev C Jamiro, your K-5 Inclusion/Resource Teacher from the Philippines. I finished my Bachelor of Elementary Education Major in Special Education at Cebu Normal University in 2019 and now I am currently continuing my professional endeavors as I am finishing my Master's Degree in Special education specializing in teaching kids with learning disabilities.

I taught in an inclusive single-gender basic institution in Cebu, Philippines for three years, where I taught all boys aged from 5-8 years old. For two years now, I've had the privilege of serving as a dedicated special education teacher here in Wildcat Land. My journey in this field has been deeply rewarding, as it has allowed me to unlock the potential of every student I work with.

In my role, I've honed my skills in creating tailored learning experiences that cater to the unique needs of each student. I firmly believe that every individual, regardless of their abilities or challenges, has the right to access quality education and reach their full potential. This belief drives my commitment to fostering an inclusive and supportive classroom environment. I've had the opportunity to collaborate with students, parents, and fellow educators to develop innovative strategies that empower students with diverse learning needs. Whether it's adapting teaching methods, providing specialized resources, or offering emotional support, I'm dedicated to ensuring that every student I work with receives the best possible education and support.

Beyond the classroom, I'm constantly seeking opportunities for professional growth and to stay up-to-date with the latest developments in special education. My goal is to continue making a positive impact on the lives of exceptional individuals and advocating for inclusive educational practices.

Thank you for taking the time to learn a bit about me and my passion for special education. I'm excited to share my experiences and insights to contribute positively to the education community and, most importantly, to the growth and well-being of the incredible students I have the privilege of teaching.

I live by the motto: "Bene Omnia Facere", which translates to "Do ordinary things extraordinarily well."