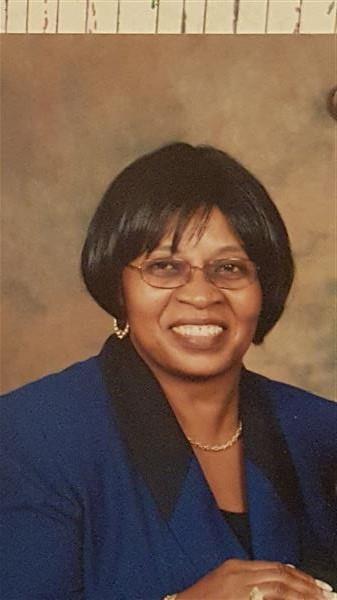 Phone: 2524455789
Email:
Degrees and Certifications:
Mrs.

Lossie J. Hunter

I was born and grew up in Enfield North Carolina. I attended Inborden and Enfield High School, here in Enfield which is a part of Halifax county. During my attendance in high school, I participated in various sports. I was MVP for several years. I also won all conference and all tournament in Basketball for several years. During the summer we played softball here in Enfield and all over the county as well as other towns in various softball leagues. We looked forward to each summer because it gave us time to experience the enjoyment of gathering with other teammates and spectators to engage in athletic activities. We also enjoyed the parks that were open each summer. Children and adults from all over the town of Enfield and rural areas visited the parks to engage in various games and activities.

After graduating from high school, I worked as a blue collar worker during the day and attended Edgecombe Community College at night. After receiving my Associate Degree in Business Administration, I was married to Mr. Floyd B. Hunter. During this time and the next several years we had two boys( Floyd Jr. and LeShawn). My job changed to being a Teachers Assistant at Inborden and Enfield Middle School. I enoyed assisting teachers but something was still missing. So I began commuting to attend North Carolina Wesleyan College for about two years at night. I graduated with a Batchelor of Science Degree in Eduation with a concentration in Middle School Mathematics. I continued to work during the day but as an After School Teacher, a 5th Grade teacher and finally a Middle School Math Teacher. I enjoyed teaching as I do now. I was also a coach. I coached volleyball, girls basketBall and SoftBall at Enfield Middle School for several years. I returned to school at night, weekends and during the summer attending East Carolina University in Greenville, NC. As I attended East Carolina I traveled to various cities and states to enhance my education. I graduated from East Carolina in two years and received my Masters of Arts in Math Education(MAED). I continued to work in Halifax County Schools as a teacher until the present. I have always loved and still love Halifax County Schools. I want to help the children here because this county has so much to offer. My Motto is, "If I can help somebody's child to enhance their mathematical understanding as I travel along the way, then my living will not be in vain.