Greetings from the Superintendent's Desk
"Charting a New Course"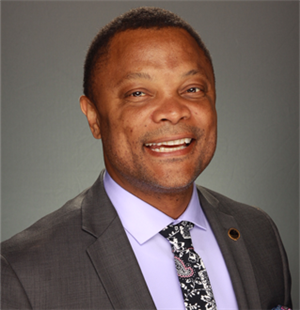 Dear Students and Parents,
Welcome back to an exciting and innovative school year as we continue to "Chart a New Course" to student achievement! We're very proud of the collective gains we've made and we are looking forward to another outstanding school year! To our new families, we're a lighthouse district with great potential and positive influence in meeting academic, social and emotional needs of HCS communities. This school year will be filled with golden opportunities for all students as we strive to be better than we have before. We begin this school year with a pledge to you, our students and parents, that this will be a year filled with engaging, meaningful, and rigorous work in our classrooms.
The strength of Halifax County Schools is the "collective impact" of staff, students, parents, and communities working together to support and promote the well-being of the school district. We are certainly better together; therefore, our key word this year is "FOCUS!" Let's consistently focus our efforts to maximize excellence in education.
We are beginning year three of our "Charting a New Course" initiative. This is the year of "collective impact" wherein staff, students, parents and community partners are empowered to collaboratively focus their time, talent and energy on school improvement goals and academic success.
Halifax County Schools continue to reflect upon its comprehensive school data and "lessons learned." As a result, the PreK-12 core curriculum programs, professional staff development, interventions and enrichment programs are aligned to students' needs. View the HCS' District Strategic Plan on our website to learn more about what's instore for our innovative primary and secondary classrooms.
Wishing you an incredible and prosperous school year!

Best Regards,

Dr. Eric Cunningham